There are SO SO many books coming out in 2021 and they all look SO good. In this blogpost I'm showing you 35+ books that I'm excited for in 2021.
January
Be Dazzled by Ryan La Sala (5 January 2021)
Who's ready to sparkle??
Project Runway goes to Comic Con in an epic queer love story about creativity, passion, and finding the courage to be your most authentic self.
Raffy has a passion for bedazzling. Not just bedazzling, but sewing, stitching, draping, pattern making–for creation. He's always chosen his art over everything–and everyone–else and is determined to make his mark at this year's biggest cosplay competition. If he can wow there, it could lead to sponsorship, then art school, and finally earning real respect for his work. There's only one small problem… Raffy's ex-boyfriend, Luca, is his main competition.
Raffy tried to make it work with Luca. They almost made the perfect team last year after serendipitously meeting in the rhinestone aisle at the local craft store–or at least Raffy thought they did. But Luca's insecurities and Raffy's insistence on crafting perfection caused their relationship to crash and burn. Now, Raffy is after the perfect comeback, one that Luca can't ruin.
But when Raffy is forced to partner with Luca on his most ambitious build yet, he'll have to juggle unresolved feelings for the boy who broke his heart, and his own intense self-doubt, to get everything he's ever wanted: choosing his art, his way.
Happily Ever Afters by Elise Bryant (5 January 2021)
Jane the Virgin meets To All the Boys I've Loved Before in this charming debut romantic comedy filled with Black Girl Magic. Perfect for fans of Mary H. K. Choi and Nicola Yoon, with crossover appeal for readers of Jasmine Guillory and Talia Hibbert romances.
Sixteen-year-old Tessa Johnson has never felt like the protagonist in her own life. She's rarely seen herself reflected in the pages of the romance novels she loves. The only place she's a true leading lady is in her own writing—in the swoony love stories she shares only with Caroline, her best friend and #1 devoted reader.
When Tessa is accepted into the creative writing program of a prestigious art school, she's excited to finally let her stories shine. But when she goes to her first workshop, the words are just…gone. Fortunately, Caroline has a solution: Tessa just needs to find some inspiration in a real-life love story of her own. And she's ready with a list of romance novel-inspired steps to a happily ever after. Nico, the brooding artist who looks like he walked out of one of Tessa's stories, is cast as the perfect Prince Charming.
But as Tessa checks off each item off Caroline's list, she gets further and further away from herself. She risks losing everything she cares about—including the surprising bond she develops with sweet Sam, who lives across the street. She's well on her way to having her own real-life love story, but is it the one she wants, after all?
February
Love Is a Revolution by Renée Watson (2 January 2021)
From New York Times bestselling and award-winning author Rene Watson comes a new YA–a love story about not only a romantic relationship but how a girl finds herself and falls in love with who she really is.

When Nala Robertson reluctantly agrees to attend an open mic night for her cousin-sister-friend Imani's birthday, she finds herself falling in instant love with Tye Brown, the MC. He's perfect, except . . . Tye is an activist and is spending the summer putting on events for the community when Nala would rather watch movies and try out the new seasonal flavors at the local creamery. In order to impress Tye, Nala tells a few tiny lies to have enough in common with him. As they spend more time together, sharing more of themselves, some of those lies get harder to keep up. As Nala falls deeper into keeping up her lies and into love, she'll learn all the ways love is hard, and how self-love is revolutionary.

In Love Is a Revolution, plus size girls are beautiful and get the attention of the hot guys, the popular girl clique is not shallow but has strong convictions and substance, and the ultimate love story is not only about romance but about how to show radical love to the people in your life, including to yourself.
A Taste for Love by Jennifer Yen (2 January 2021)
For fans of Jenny Han, Jane Austen, and The Great British Baking Show, A Taste for Love, is a delicious rom com about first love, familial expectations, and making the perfect bao.

To her friends, high school senior Liza Yang is nearly perfect. Smart, kind, and pretty, she dreams big and never shies away from a challenge. But to her mom, Liza is anything but. Compared to her older sister Jeannie, Liza is stubborn, rebellious, and worst of all, determined to push back against all of Mrs. Yang's traditional values, especially when it comes to dating.

The one thing mother and daughter do agree on is their love of baking. Mrs. Yang is the owner of Houston's popular Yin & Yang Bakery. With college just around the corner, Liza agrees to help out at the bakery's annual junior competition to prove to her mom that she's more than her rebellious tendencies once and for all. But when Liza arrives on the first day of the bake-off, she realizes there's a catch: all of the contestants are young Asian American men her mother has handpicked for Liza to date.

The bachelorette situation Liza has found herself in is made even worse when she happens to be grudgingly attracted to one of the contestants; the stoic, impenetrable, annoyingly hot James Wong. As she battles against her feelings for James, and for her mother's approval, Liza begins to realize there's no tried and true recipe for love.
Yesterday Is History by Kosoko Jackson (2 February 2021)
Weeks ago, Andre Cobb received a much-needed liver transplant.
He's ready for his life to finally begin, until one night, when he passes out and wakes up somewhere totally unexpected…in 1969, where he connects with a magnetic boy named Michael.
And then, just as suddenly as he arrived, he slips back to present-day Boston, where the family of his donor is waiting to explain that his new liver came with a side effect—the ability to time travel. And they've tasked their youngest son, Blake, with teaching Andre how to use his unexpected new gift.
Andre splits his time bouncing between the past and future. Between Michael and Blake. Michael is everything Andre wishes he could be, and Blake, still reeling from the death of his brother, Andre's donor, keeps him at arm's length despite their obvious attraction to each other.
Torn between two boys, one in the past and one in the present, Andre has to figure out where he belongs—and more importantly who he wants to be—before the consequences of jumping in time catch up to him and change his future for good.
A Pho Love Story by Loan Le (9 January)
When Dimple Met Rishi meets Ugly Delicious in this funny, smart romantic comedy, in which two Vietnamese-American teens fall in love and must navigate their newfound relationship amid their families' age-old feud about their competing, neighboring restaurants.

If Bao Nguyen had to describe himself, he'd say he was a rock. Steady and strong, but not particularly interesting. His grades are average, his social status unremarkable. He works at his parents' pho restaurant, and even there, he is his parents' fifth favorite employee. Not ideal.

If Linh Mai had to describe herself, she'd say she was a firecracker. Stable when unlit, but full of potential for joy and spark and fire. She loves art and dreams pursuing a career in it. The only problem? Her parents rely on her in ways they're not willing to admit, including working practically full-time at her family's pho restaurant.

For years, the Mais and the Nguyens have been at odds, having owned competing, neighboring phở restaurants. Bao and Linh, who've avoided each other for most of their lives, both suspect that the feud stems from feelings much deeper than friendly competition.

But then a chance encounter brings Linh and Bao together despite their best efforts and sparks fly, leading them both to wonder what took so long for them to connect. But then, of course, they immediately remember.

Can Linh and Bao find love in the midst of feuding families and complicated histories?
Hot British Boyfriend van Kristy Boyce (9 January 2021)
After a horrifying public rejection by her crush, Ellie Nichols does what any girl would do: she flees the country. To be more precise, she joins her high school's study abroad trip to England. While most of her classmates are there to take honors courses and pad their college applications, Ellie is on a quest to rebuild her reputation and self-confidence. And nothing is more of a confidence booster than getting a hot British boyfriend.
When Ellie meets Will, a gorgeous and charming Brit, she vows to avoid making the same mistakes as she did with the last guy she liked. Which is why she strikes up a bargain with Dev, an overachieving classmate who she's never clicked with, but who does seem to know a lot about the things Will is interested in—if he helps her win over her crush, then she'll help him win over his.
But even as Ellie embarks on a whirlwind romance, one that takes her on adventures to some of England's most beautiful places, she still needs to figure out if this is actually the answer to all her problems…and whether the perfect boyfriend is actually the perfect boy for her.
As Far as You'll Take Me by Phil Stamper (9 February 2021)
The author of The Gravity of Us crafts another heartfelt coming-of-age story about finding the people who become your home–perfect for fans of Becky Albertalli

Marty arrives in London with nothing but his oboe and some savings from his summer job, but he's excited to start his new life–where he's no longer the closeted, shy kid who slips under the radar and is free to explore his sexuality without his parents' disapproval.

From the outside, Marty's life looks like a perfect fantasy: in the span of a few weeks, he's made new friends, he's getting closer with his first ever boyfriend, and he's even traveling around Europe. But Marty knows he can't keep up the facade. He hasn't spoken to his parents since he arrived, he's tearing through his meager savings, his homesickness and anxiety are getting worse and worse, and he hasn't even come close to landing the job of his dreams. Will Marty be able to find a place that feels like home?
Honey Girl van Morgan Rogers (23 February 2021)
A refreshingly timely and relatable debut novel about a young woman whose life plans fall apart when she meets her wife.
With her newly completed PhD in astronomy in hand, twenty-eight-year-old Grace Porter goes on a girls' trip to Vegas to celebrate. She's a straight A, work-through-the-summer certified high achiever. She is not the kind of person who goes to Vegas and gets drunkenly married to a woman whose name she doesn't know…until she does exactly that.
This one moment of departure from her stern ex-military father's plans for her life has Grace wondering why she doesn't feel more fulfilled from completing her degree. Staggering under the weight of her father's expectations, a struggling job market and feelings of burnout, Grace flees her home in Portland for a summer in New York with the wife she barely knows.
In New York, she's able to ignore all the annoying questions about her future plans and falls hard for her creative and beautiful wife, Yuki Yamamoto. But when reality comes crashing in, Grace must face what she's been running from all along—the fears that make us human, the family scars that need to heal and the longing for connection, especially when navigating the messiness of adulthood.
March
I Think I Love You by Auriane Desombre 02/03 (2 March 2021)
A YA contemporary rom com about two girls who start as rivals but after a twist of events, end up falling for one another–at least they think so. A pitch perfect queer romance–and it's a paperback original!
Arch-nemeses Emma, a die-hard romantic, and more-practical minded Sophia find themselves competing against one another for a coveted first-prize trip to a film festival in Los Angeles . . . what happens if their rivalry turns into a romance? For fans of Becky Albertalli's Leah on the Offbeat, full of laugh-out-loud humor and make-your-heart-melt moments.
Once Upon a Quinceañera by Monica Gomez-Hira (2 March 2021)
Jenny Han meets "Jane the Virgin" in this flashy and fun Own Voices romcom from debut author Monica Gomez-Hira.
Carmen Aguilar just wants to make her happily ever after come true. Except apparently "happily ever after" for Carmen involves being stuck in an unpaid summer internship! All she has to do is perform! In a ball gown! During the summer. In Miami.
Fine. Except that Carmen's company is hired for her spoiled cousin Ariana's over the top quinceañera.
And of course, her new dance partner at work is none other than Mauro Reyes, Carmen's most deeply regrettable ex.
If Carmen is going to move into the future she wants, she needs to leave the past behind. And if she can manage dancing in the blistering heat, fending off Mauro's texts, and stopping Ariana from ruining her own quinceañera Carmen might just get that happily ever after after all.
Perfect on Paper van Sophie Gonzales (9 March 2021)
"Perfectly wonderful." ―Becky Albertalli, New York Times–bestselling author of Simon vs. the Homo Sapiens Agenda
In Sophie Gonzales' Perfect on Paper, Leah on the Offbeat meets To All the Boys I've Loved Before: a bisexual girl who gives anonymous love advice to her classmates is hired by the hot guy to help him get his ex back
Her advice, spot on. Her love life, way off.
Darcy Phillips:
• Can give you the solution to any of your relationship woes―for a fee.
• Uses her power for good. Most of the time.
• Really cannot stand Alexander Brougham.
• Has maybe not the best judgement when it comes to her best friend, Brooke…who is in love with someone else.
• Does not appreciate being blackmailed.
However, when Brougham catches her in the act of collecting letters from locker 89―out of which she's been running her questionably legal, anonymous relationship advice service―that's exactly what happens. In exchange for keeping her secret, Darcy begrudgingly agrees to become his personal dating coach―at a generous hourly rate, at least. The goal? To help him win his ex-girlfriend back.
Darcy has a good reason to keep her identity secret. If word gets out that she's behind the locker, some things she's not proud of will come to light, and there's a good chance Brooke will never speak to her again.
Okay, so all she has to do is help an entitled, bratty, (annoyingly hot) guy win over a girl who's already fallen for him once? What could go wrong?
Nederlandstalig
Fin & Rye van Harry Cook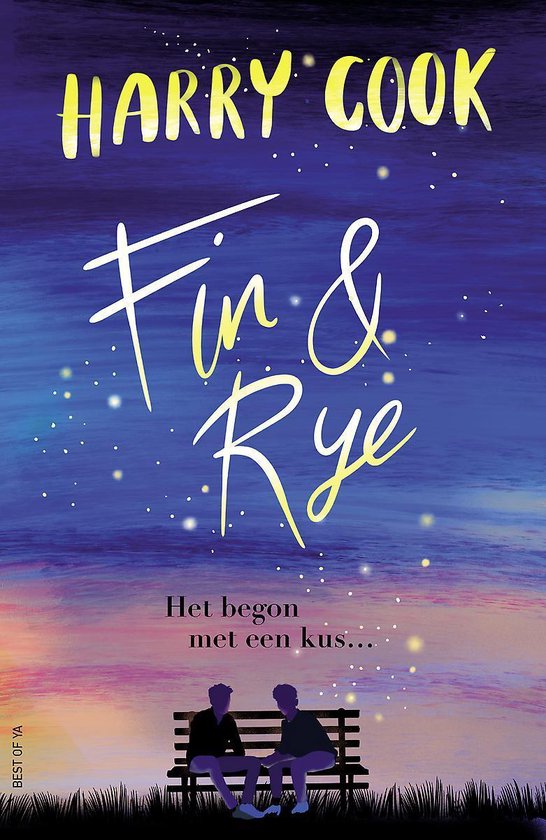 Hoopgevend en inclusief verhaal over werkelijk trouw zijn aan jezelf
Fin kust een jongen. Wanneer zijn vader erachter komt, verhuist de hele familie halsoverkop naar een andere stad. Maar een nieuwe start verandert niets aan Fins geaardheid of de problemen die zij in de ogen van iedereen veroorzaakt. Nou ja, iedereen… zijn nieuwe beste vriendin Poppy en haar vriendin June maken er totaal geen probleem van en Rye ook niet, zijn nieuwe crush. Terwijl Fin and Rye langzaam naar elkaar toe groeien en uiteindelijk intieme momenten beleven, besluiten Fins conservatieve ouders hem naar een 'therapy camp' te sturen. Het is een nachtmerrie. Kunnen Fins vrienden een briljant plan bedenken om hem te redden voordat de misdienaren hem in 'the straight and narrow' dwingen?
De prins en de naaister van Jen Wang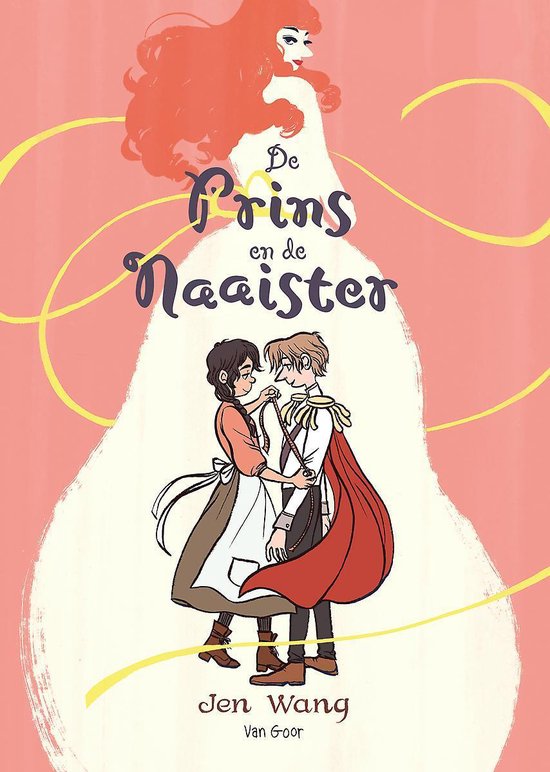 Parijs, aan de vooravond van de moderne tijd. Prins Sebastian zoekt een bruid, of eigenlijk zoeken zijn ouders er een voor hem. Sebastian is veel te druk om zijn geheime leven voor iedereen te verbergen. 's Nachts bestormt hij Parijs als de fabelachtige dame Crystallia, het gewildste icoon van de mondiale modehoofdstad. Sebastians geheime wapen – en beste vriendin – is de briljante kledingmaakster Frances. Ze is een van de slechts twee mensen die de waarheid kennen: soms draagt deze jongen jurken. Maar Frances heeft grootse dromen voor zichzelf en iemands geheime wapen zijn betekent zelf ook een geheim zijn. Voor altijd! Hoelang zal Frances haar dromen opzij kunnen zetten om een vriend te beschermen?
April
Kisses and Croissants by Anne-Sophie Jouhanneau (6 April 2021)
As sweet as a macaron from Laduree, with writing as crisp as a freshly baked baguette, this romantic novel set in Paris about an American ballerina and a charming French boy is parfait for fans of American Royals and Netflix's To All the Boys I've Loved Before.
Sixteen-year-old Mia, an American girl at an elite summer ballet program, has six weeks to achieve her dreams: to snag an audition with one of the world's best ballet companies. But there's more to Paris than ballet—especially when a charming French boy, Louis, wants to be her tour guide—and the pair discover the city has a few mysteries up its sleeve.
In the vein of romances like Love and Gelato, this is the perfect summer adventure for anyone looking to get swept away in the City of Love.
Kate in Waiting by Becky Albertalli (20 April 2021)
From #1 New York Times bestselling author and rom-com queen Becky Albertalli comes a buoyant new novel about daring to step out of the shadows and into the spotlight in love, life, and, yes, theater.
Contrary to popular belief, best friends Kate Garfield and Anderson Walker are not codependent. Carpooling to and from theater rehearsals? Environmentally sound and efficient. Consulting each other on every single life decision? Basic good judgment. Pining for the same guys from afar? Shared crushes are more fun anyway.
But when Kate and Andy's latest long-distance crush shows up at their school, everything goes off script. Matt Olsson is talented and sweet, and Kate likes him. She really likes him. The only problem? So does Anderson.
Turns out, communal crushes aren't so fun when real feelings are involved. This one might even bring the curtains down on Kate and Anderson's friendship.
What's Not to Love by Emily Wibberley & Austin Siegemund-Broka (20 April 2021)
An academic enemies-to-lovers YA with all the nerdy drama, high school antics, and heartpounding romance of the Netflix original series Never Have I Ever

Since high school began, Alison Sanger and Ethan Molloy have competed on almost everything. AP classes, the school paper, community service, it never ends. If Alison could avoid Ethan until graduation, she would. Except, naturally, for two over-achieving seniors with their sights on valedictorian and Harvard, they share all the same classes and extracurriculars. So when their school's principal assigns them the task of co-planning a previous class's ten-year reunion, with the promise of a recommendation for Harvard if they do, Ethan and Alison are willing to endure one more activity together if it means beating the other out of the lead.

But with all this extra time spent in each other's company, their rivalry begins to feel closer to friendship. And as tension between them builds, Alison fights the growing realization that the only thing she wants more than winning…is Ethan.
She Drives Me Crazy by Kelly Quindlen (20 April 2021)
High school nemeses fall in love in this queer YA rom com perfect for fans of Becky Albertalli and Casey McQuisten.
After losing spectacularly to her ex-girlfriend in their first game since their break up, Scottie Zajac gets into a fender bender with the worst possible person: her nemesis, the incredibly beautiful and incredibly mean Irene Abraham. Things only get worse when their nosey, do-gooder moms get involved and the girls are forced to carpool together until Irene's car gets out of the shop.
Their bumpy start only gets bumpier the more time they spend together. But when an opportunity presents itself for Scottie to get back at her toxic ex (and climb her school's social ladder at the same time), she bribes Irene into playing along. Hijinks, heartbreak, and gay fake-dating scheme for the ages. From author Kelly Quindlen comes a new laugh-out-loud romp through the ups and downs of teen romance.
May
Counting Down with You by Tashie Bhuiyan (4 May 2021)
In this sparkling and romantic YA debut, a reserved Bangladeshi teenager has twenty-eight days to make the biggest decision of her life after agreeing to fake date her school's resident bad boy.

How do you make one month last a lifetime?

Karina Ahmed has a plan. Keep her head down, get through high school without a fuss, and follow her parents' rules—even if it means sacrificing her dreams. When her parents go abroad to Bangladesh for four weeks, Karina expects some peace and quiet. Instead, one simple lie unravels everything.
Karina is my girlfriend.

Tutoring the school's resident bad boy was already crossing a line. Pretending to date him? Out of the question. But Ace Clyde does everything right—he brings her coffee in the mornings, impresses her friends without trying, and even promises to buy her a dozen books (a week) if she goes along with his fake-dating facade. Though Karina agrees, she can't help but start counting down the days until her parents come back.
T-minus twenty-eight days until everything returns to normal—but what if Karina no longer wants it to?
Meet Cute Diary by Emery Lee (4 May 2021)
Felix Ever After meets Becky Albertalli in this swoon-worthy, heartfelt rom-com about how a transgender teen's first love challenges his ideas about perfect relationships.

Noah Ramirez thinks he's an expert on romance. He has to be for his popular blog, the Meet Cute Diary, a collection of trans happily ever afters. There's just one problem—all the stories are fake. What started as the fantasies of a trans boy afraid to step out of the closet has grown into a beacon of hope for trans readers across the globe.

When a troll exposes the blog as fiction, Noah's world unravels. The only way to save the Diary is to convince everyone that the stories are true, but he doesn't have any proof. Then Drew walks into Noah's life, and the pieces fall into place: Drew is willing to fake-date Noah to save the Diary. But when Noah's feelings grow beyond their staged romance, he realizes that dating in real life isn't quite the same as finding love on the page.

In this charming novel by Emery Lee, Noah will have to choose between following his own rules for love or discovering that the most romantic endings are the ones that go off script.
Sunkissed by Kasie West (4 May 2021)
A lighthearted and swoony contemporary YA romance by fan-favorite author Kasie West about a girl who finds that a summer spent at a family resort isn't as bad as she imagined…and that falling in love is filled with heartache, laughter, and surprises!
After being betrayed by her best friend, Avery is hoping for a picture-perfect summer. Too bad her parents have dragged her and her sister to a remote family camp for the entire summer. And that's not even the worst part. Avery also has to deal with no internet, a cute but off-limits staff member, and an always-in-her-face sister.
But what starts as a disaster turns into a whirlwind summer romance as Avery embarks on an unexpected journey to figure out what she truly wants and who she wants to be.
Excuse Me While I Ugly Cry by Joya Goffney (4 May 2021)
Excuse Me While I Ugly Cry by debut author Joya Goffney is the story of an overly enthusiastic list maker who is blackmailed into completing a to-do list of all her worst fears. It's a heartfelt, tortured, contemporary YA high school romance with epistolary elements. Fans of Jenny Han's To All the Boys I've Loved Before and Kristina Forest's debut I Wanna Be Where You Are will love the juicy secrets, leap-off-the-page sexual tension and the enemy-to-lover romantic arc.

Quinn keeps lists of everything—from the days she's ugly cried, to "Things That I Would Never Admit Out Loud," to all the boys she'd like to kiss. Her lists keep her sane. By writing her fears on paper, she never has to face them in real life. That is, until her journal goes missing…

An anonymous account posts one of her lists on Instagram for the whole school to see and blackmails her into facing seven of her greatest fears, or else her entire journal will go public. Quinn doesn't know who to trust. Desperate, she teams up with Carter Bennett—the last known person to have her journal—in a race against time to track down the blackmailer.

Together, they journey through everything Quinn's been too afraid to face, and along the way, Quinn finds the courage to be honest, to live in the moment, and to fall in love.
Cool for the Summer by Dahlia Adler (11 May 2021)
Lara's had eyes for exactly one person throughout her three years of high school: Chase Harding. He's tall, strong, sweet, a football star, and frankly, stupid hot. Oh, and he's talking to her now. On purpose and everything. Maybe…flirting, even? No, wait, he's definitely flirting, which is pretty much the sum of everything Lara's wanted out of life.

Except she's haunted by a memory. A memory of a confusing, romantic, strangely perfect summer spent with a girl named Jasmine. A memory that becomes a confusing, disorienting present when Jasmine herself walks through the front doors of the school to see Lara and Chase chatting it up in front of the lockers.

Lara has everything she ever wanted: a tight-knit group of friends, a job that borders on cool, and Chase, the boy of her literal dreams. But if she's finally got the guy, why can't she stop thinking about the girl?

Cool for the Summer is a story of self-discovery and new love. It's about the things we want and the things we need. And it's about the people who will let us be who we are.
Last Chance Books by Kelsey Rodkey (18 May 2021)
Don't you just love the smell of old books in the morning?

Madeline Moore does. Books & Moore, the musty bookstore her family has owned for generations, is where she feels most herself. Nothing is going to stop her from coming back after college to take over the store from her beloved aunt.

Nothing, that is—until a chain bookstore called Prologue opens across the street and threatens to shut them down.

Madeline sets out to demolish the competition, but Jasper, the guy who works over at Prologue, seems intent on ruining her life. Not only is he taking her customers, he has the unbelievable audacity to be… extremely cute.

But that doesn't matter. Jasper is the enemy and he will be destroyed. After all—all's fair in love and (book) wars.
Made in Korea by Sarah Suk (18 May 2021)
Frankly in Love meets Shark Tank in this feel-good romantic comedy about two entrepreneurial Korean American teens who butt heads—and maybe fall in love—while running competing Korean beauty businesses at their high school.
There's nothing Valerie Kwon loves more than making a good sale. Together with her cousin Charlie, they run V&C K-BEAUTY, their school's most successful student-run enterprise. With each sale, Valerie gets closer to taking her beloved and adventurous halmeoni to her dream city, Paris.
Enter the new kid in class, Wes Jung, who is determined to pursue music after graduation despite his parents' major disapproval. When his classmates clamor to buy the K-pop branded beauty products his mom gave him to "make new friends," he sees an opportunity—one that may be the key to help him pay for the music school tuition he knows his parents won't cover…
What he doesn't realize, though, is that he is now V&C K-BEAUTY's biggest competitor.
Stakes are high as Valerie and Wes try to outsell each other, make the most money, and take the throne for the best business in school—all while trying to resist the undeniable spark that's crackling between them. From hiring spies to all-or-nothing bets, the competition is much more than either of them bargained for.
But one thing is clear: only one Korean business can come out on top.
Not My Problem by Ciara Smyth (25 May 2021)
Aideen has plenty of problems she can't fix. Her best (and only) friend is pulling away. Her mother's drinking problem is a constant concern. She's even running out of outlandish diseases to fake so she can skip PE.
But when Aideen stumbles on her nemesis, overachiever Meabh Kowalski, in the midst of a full-blown meltdown, she sees a problem that—unlike her own disaster of a life—seems refreshingly easy to solve. Meabh is desperate to escape her crushing pile of extracurriculars. Aideen volunteers to help. By pushing Meabh down the stairs.
Problem? Solved. Meabh's sprained ankle is the perfect excuse to ditch her overwhelming schedule. But when another student learns about their little scheme and brings Aideen another "client" who needs her "help," it kicks off a semester of traded favors, ill-advised hijinks, and an unexpected chance at love. Fixing other people's problems won't fix her own, but it might be the push she needs to start.
Hani and Ishu's Guide to Fake Dating by Adiba Jaigirdar (25 May 2021)
Everyone likes Humaira "Hani" Khan—she's easy going and one of the most popular girls at school. But when she comes out to her friends as bisexual, they invalidate her identity, saying she can't be bi if she's only dated guys. Panicked, Hani blurts out that she's in a relationship…with a girl her friends absolutely hate—Ishita "Ishu" Dey. Ishu is the complete opposite of Hani. She's an academic overachiever who hopes that becoming head girl will set her on the right track for college. But Ishita agrees to help Hani, if Hani will help her become more popular so that she stands a chance of being elected head girl.

Despite their mutually beneficial pact, they start developing real feelings for each other. But relationships are complicated, and some people will do anything to stop two Bengali girls from achieving happily ever after.
Nederlandstalig
In de Spotlights van Manon Visser
Tokyo Ever After van Emiko Jean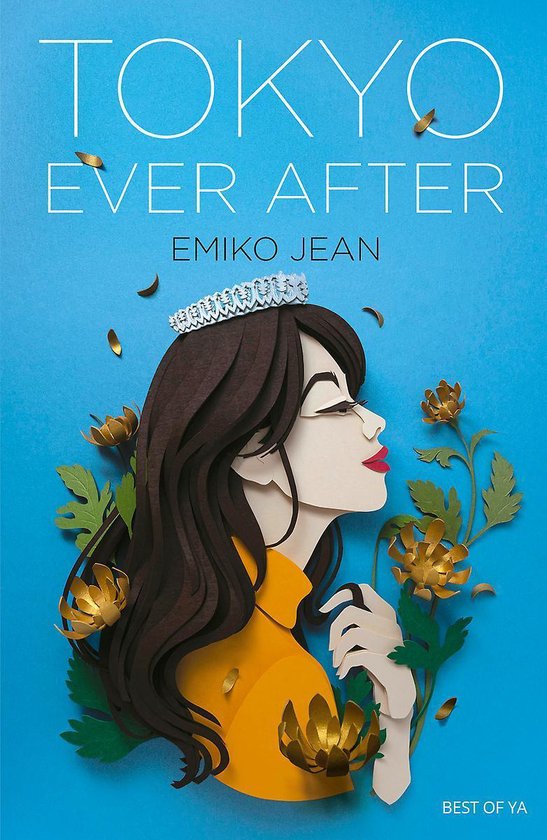 Crazy Rich Asians meets The Princess Diaries in Tokio!
Izumi Tanaka heeft nooit echt het gevoel gehad dat ze ergens bij hoorde – het is niet gemakkelijk om Japans-Amerikaanse te zijn in haar kleine, voor het merendeel witte stadje in Noord- Californië. Ze is opgegroeid bij haar single moeder en weet niks af van haar vader. Totdat ze een groot geheim over zijn identiteit ontdekt… Hij is niemand minder dan de kroonprins van Japan! Wat betekent dat Izzy een prinses is. Izzy voelt zich al snel gevangen tussen twee werelden en twee versies van zichzelf. Thuis was ze nooit 'Amerikaans' genoeg, en in Japan moet ze bewijzen dat ze 'Japans' genoeg is.
Zal Izumi bezwijken onder het gewicht van de kroon, of zal ze nog lang en gelukkig in haar sprookje kunnen leven?
10 Truths en een Dare van Ashley Elston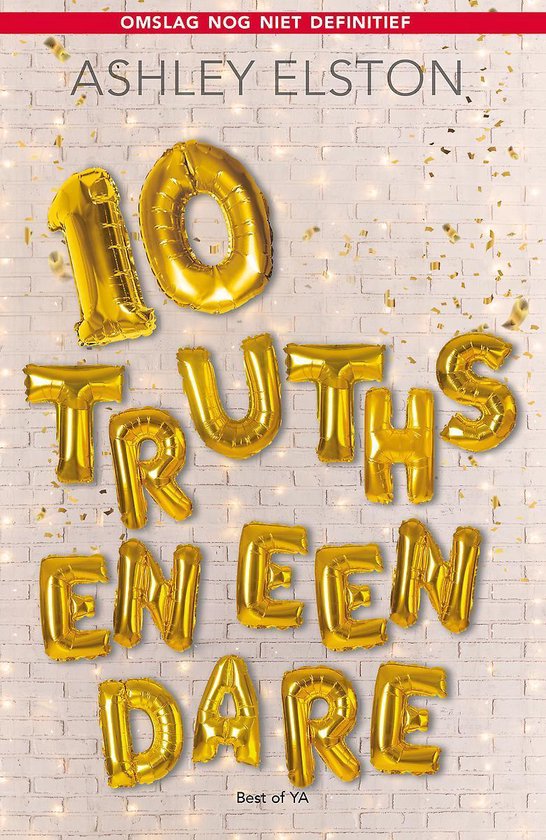 De nachtmerrie van elke laatstejaars: toch níét afstuderen?
Olivia staat op het punt om af te studeren, wanneer ze erachter komt dat ze één onderdeel van haar studie nog niet heeft afgerond. Vrijwilligerswerk bij een plaatselijk golftoernooi zou haar uit de brand moeten helpen om ervoor te zorgen dat ze nét op tijd alles in orde heeft. Ze moet er dan alleen wel voor zorgen dat ze dit geheimhoudt voor haar grote nieuwsgierige familie die via een app ook nog eens elke stap kan volgen die Olivia zet. Gelukkig kunnen de andere leden van het Fab Four-team Sophie, Charlie, en Wes, haar helpen dit geheim te bewaren. Wat kan er nog gebeuren nu Olivia's partners in crime ook nog eens een goed plan hebben? Of schoppen de golfers en die knappe, maar vooral onbereikbare jongen toch haar hele plan in de war?
Dreaming of the boy next door van Kristina Forest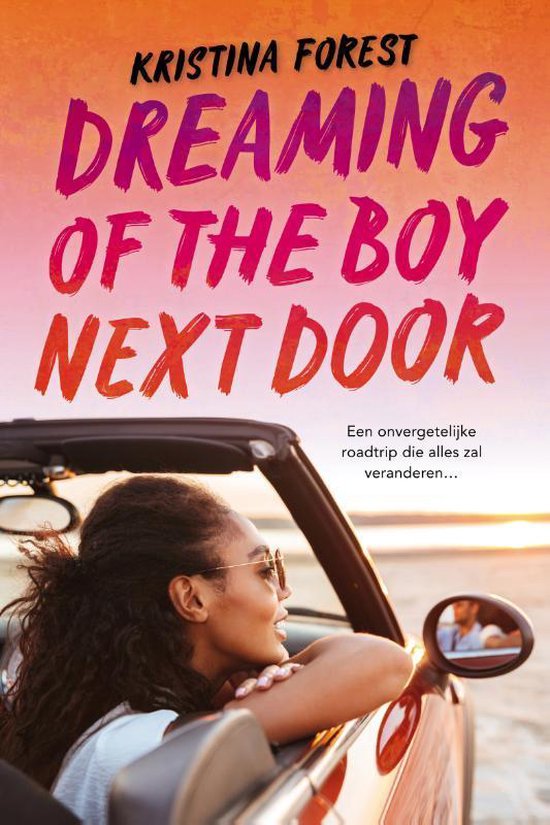 Chloe wil auditie doen voor een balletacademie in New York, maar haar moeder verbiedt haar te gaan. Chloe gaat stiekem toch. Maar dan duikt haar buurjongen (en voormalige crush) Eli op. Als Chloe hem geen lift geeft, verlinkt hij haar bij haar moeder. Noodgedwongen neemt Chloe Eli (en zijn stinkende hond) mee. Dit is het begin van een onvergetelijke roadtrip die alles zal veranderen…
June
We Can't Keep Meeting Like This by Rachel Lynn Solomon (1 June 2021)
A wedding harpist disillusioned with love and a hopeless romantic cater-waiter flirt and fight their way through a summer of weddings in this effervescent romantic comedy from the acclaimed author of Today Tonight Tomorrow.
Quinn Berkowitz and Tarek Mansour's families have been in business together for years: Quinn's parents are wedding planners, and Tarek's own a catering company. At the end of last summer, Quinn confessed her crush on him in the form of a rambling email—and then he left for college without a response.
Quinn has been dreading seeing him again almost as much as she dreads another summer playing the harp for her parents' weddings. When he shows up at the first wedding of the summer, looking cuter than ever after a year apart, they clash immediately. Tarek's always loved the grand gestures in weddings—the flashier, the better—while Quinn can't see them as anything but fake. Even as they can't seem to have one civil conversation, Quinn's thrown together with Tarek wedding after wedding, from performing a daring cake rescue to filling in for a missing bridesmaid and groomsman.
Quinn can't deny her feelings for him are still there, especially after she learns the truth about his silence, opens up about her own fears, and begins learning the art of harp-making from an enigmatic teacher.
Maybe love isn't the enemy after all—and maybe allowing herself to fall is the most honest thing Quinn's ever done.
Don't Hate the Player by Alexis Nedd (1 june 2021)
Perfect for fans of Opposite of Always comes a funny and heartfelt feminist YA debut set in the world of competitive gaming.
By day, Emilia is a field hockey star with a popular boyfriend and a mother obsessed with her academic future. But by night, she's kicking virtual ass as the only female member of a highly competitive eSports team. Emilia has mastered the art of keeping her two worlds thriving, which hinges on them staying completely separate.
When a major eSports tournament comes to her city, Emilia is determined to prove herself to the male-dominated gaming community. But her perfectly balanced life is thrown for a loop when a member of a rival team—Jake—recognizes her . . .
From an exciting new talent, this sweet and charming YA romance will win the hearts of gamers and non-gamers alike.
The [Un]popular Vote by Jasper Sanchez (1 June 2021)
aseline on the teeth makes a smile shine. It's a cheap stunt, but Mark Adams knows it's optics that can win or ruin an election.

Everything Mark learned about politics, he learned from his father, the congressman who still pretends he has a daughter and not a son. To protect his father's image, Mark promises to keep his past hidden and pretend to be the cis guy everyone assumes he is. But when he sees a manipulatively charming candidate for student body president inflame dangerous rhetoric, Mark decides to risk the low profile he assured his father and insert himself as a political challenger.

One big problem? No one really knows Mark. He didn't grow up in this town, and he has few friends; plus, the ones he does have aren't exactly with the in-crowd. Still, thanks to countless seasons of Scandal and The West Wing, these nerds know where to start: from campaign stops to voter polling to a fashion makeover. Soon Mark feels emboldened to get in front of and engage with voters—and even start a new romance. But with an investigative journalist digging into his past, a father trying to silence him, and a bully front-runner who stands in his way, Mark will have to decide which matters most: perception or truth, when both are just as dangerous.
Love and Other Natural Disasters by Misa Sugiura (8 june 2021)
When Nozomi Nagai pictured the ideal summer romance, a fake one wasn't what she had in mind.

That was before she met the perfect girl. Willow is gorgeous, glamorous, and…heartbroken? And when she enlists Nozomi to pose as her new girlfriend to make her ex jealous, Nozomi is a willing volunteer.

Because Nozomi has a master plan of her own: one to show Willow she's better than a stand-in, and turn their fauxmance into something real. But as the lies pile up, it's not long before Nozomi's schemes take a turn toward disaster…and maybe a chance at love she didn't plan for.
Between You, Me, and the Honeybees by Amelia Diane Coombs (22 June 2021)
Perfect for fans of Jenn Bennett and Sarah Dessen, this swoon-worthy novel follows a teen girl during her California summer of beekeeping, secrets, and stolen kisses.
Josie Hazeldine has just graduated from high school, and she's ready for a summer full of sunshine, beekeeping, and…lying to her mom.
Josie's mom couldn't be more proud of her daughter going to college, something she never got to do. But Josie wants to stay in her California hometown and take over the family business, Hazeldine Honey. So that college acceptance her mom is thrilled about? Yeah, Josie turned it down. But she's going to come clean—just not yet.
The neighbor's artsy, adorable grandson who's in town for the summer makes Josie's web of lies even more tangled. He's into Josie and the feeling is very mutual, but he's a Blumstein—the sworn enemy of the Hazeldines and their number one competition in the annual Honey Show at the end of July. As their secret fling goes on, Josie knows she's getting in way too deep to leave him behind when summer's over.
Can Josie keep the boy she can't stop thinking about without the secrets she's juggling crashing down around her?
What's your most anticipated book of 2021?