Er komen veel nieuwe boeken uit in september. Hieronder zie je een lijstje van alle contemporary's die uitkomen. Er zitten echt super veel interessante boeken tussen maar ik kijk toch het meeste uit naar Zomerburen van Rianne Robben.
23 september
Zomerburen van Rianne Robben (preorder actie)
Olivia zag haar ideale zomer met haar vriendje Niels helemaal voor zich. Maar als hij het plotseling uitmaakt en naar Australië vertrekt, gaan al haar plannen in rook op. Ze besluit bij haar opa en oma in Drenthe te gaan logeren, en komt daar haar buurmeisje van vroeger tegen. Ilse is niets veranderd, maar toch ziet Olivia haar opeens heel anders waardoor haar zomer wéér een totaal andere wending lijkt te nemen.
1 september
American Royals van Katharine McGee
Is America ready for its first queen?

Power is intoxicating. Like first love, it can leave you breathless. Princess Beatrice was born with it. Princess Samantha was born with less. Some, like Nina Gonzalez, are pulled into it. And a few will claw their way in. Ahem, we're looking at you Daphne Deighton.

As America adjusts to the idea of a queen on the throne, Beatrice grapples with everything she lost when she gained the ultimate crown. Samantha is busy living up to her "party princess" persona…and maybe adding a party prince by her side. Nina is trying to avoid the palace–and Prince Jefferson–at all costs. And a dangerous secret threatens to undo all of Daphne's carefully laid "marry Prince Jefferson" plans.

A new reign has begun….
Punching The Air van Ibi Zoboi en Yusuuf Salaam
From award-winning, bestselling author Ibi Zoboi and prison reform activist Yusef Salaam of the Exonerated Five comes a powerful YA novel in verse about a boy who is wrongfully incarcerated. Perfect for fans of Jason Reynolds, Walter Dean Myers, and Elizabeth Acevedo.
The story that I thought

was my life

didn't start on the day

I was born
Amal Shahid has always been an artist and a poet. But even in a diverse art school, he's seen as disruptive and unmotivated by a biased system. Then one fateful night, an altercation in a gentrifying neighborhood escalates into tragedy. "Boys just being boys" turns out to be true only when those boys are white.
The story that I think

will be my life

starts today
Suddenly, at just sixteen years old, Amal's bright future is upended: he is convicted of a crime he didn't commit and sent to prison. Despair and rage almost sink him until he turns to the refuge of his words, his art. This never should have been his story. But can he change it?
With spellbinding lyricism, award-winning author Ibi Zoboi and prison reform activist Yusef Salaam tell a moving and deeply profound story about how one boy is able to maintain his humanity and fight for the truth, in a system designed to strip him of both.
Recommended for You van Laura Silverman
To All the Boys I've Loved Before meets You've Got Mail in this charming and hilarious rom-com following two teen booksellers whose rivalry is taken to the next level as they compete for the top bookseller bonus.
Shoshanna Greenberg loves working at Once Upon, her favorite local bookstore. And with her moms fighting at home and her beloved car teetering on the brink of death, the store has become a welcome escape.
When her boss announces a holiday bonus to the person who sells the most books, Shoshanna sees an opportunity to at least fix her car, if none of her other problems. The only person standing in her way? New hire Jake Kaplan.
Jake is an affront to everything Shoshanna stands for. He doesn't even read! But somehow his sales start to rival hers. Jake may be cute (really cute), and he may be an eligible Jewish single (hard to find south of Atlanta), but he's also the enemy, and Shoshanna is ready to take him down.
But as the competition intensifies, Jake and Shoshanna grow closer and realize they might be more on the same page than either expects…
Not Your #Lovestory van Sonia Hartl
#PlaneBae meets Gilmore Girls in this hilarious and heartfelt story about the addictiveness of Internet fame and the harsh realities of going viral.
Macy Evans dreams of earning enough income from her YouTube channel, R3ntal Wor1d, to leave her small, Midwestern town. But when she meets a boy named Eric at a baseball game, and accidently dumps her hotdog in his lap, her disastrous "meet-cute" becomes the topic of a viral thread. Now it's not loyal subscribers flocking to her channel, it's Internet trolls. And they aren't interested in her reviews of VHS tapes—they only care about her relationship with Eric.
Eric is overly eager to stretch out his fifteen minutes of fame, but Macy fears this unwanted attention could sabotage her "real-life" relationships—namely with the shy boy-next-door, Paxton, who she's actually developing feelings for. Macy knows she should shut the lie down, though she can't ignore the advertising money, or the spark she gets in her chest whenever someone clicks on her videos. Eric shouldn't be the only one allowed to reap the viral benefits. But is faking a relationship for clicks and subscribers worth hurting actual people?
We Are Not Free van Traci Chee
"All around me, my friends are talking, joking, laughing. Outside is the camp, the barbed wire, the guard towers, the city, the country that hates us.

We are not free.

But we are not alone."
From New York Times best-selling and acclaimed author Traci Chee comes We Are Not Free, the collective account of a tight-knit group of young Nisei, second-generation Japanese American citizens, whose lives are irrevocably changed by the mass U.S. incarcerations of World War II.

Fourteen teens who have grown up together in Japantown, San Francisco.

Fourteen teens who form a community and a family, as interconnected as they are conflicted.

Fourteen teens whose lives are turned upside down when over 100,000 people of Japanese ancestry are removed from their homes and forced into desolate incarceration camps.

In a world that seems determined to hate them, these young Nisei must rally together as racism and injustice threaten to pull them apart.
Lux: The New Girl van Ashley Woodfolk
Meet the Flyy Girls. The group of girls who seem like they can get away with anything. Veteran author Ashley Woodfolk pens a gorgeous and dynamic series of four Harlem highschoolers, each facing a crossroads of friendship, family, and love.
Lux Lawson is on a spree. Ever since her dad left, she's been kicked out of every school that would take her, and this is her last chance: Harlem's Augusta Savage School of the Arts. If this doesn't work, Lux is off to military school, no questions asked. That means no more acting out, no more fights, and definitely no boyfriends. Focus on her photography, and make nice friends. That's the deal.
Enter the Flyy Girls, three students who have it all together. The type of girls Lux needs to be friends with to stay out of trouble. And after charming her way into the group, Lux feels she's on the right track. But every group has their secrets, including Lux. And when the past starts catching up with her, can she keep her place as a Flyy Girl?
In this searing series opener, Lux takes center stage as she figures out just how hard it can be to start over.
With simply stated text and compelling characters, Flyy Girls is a series that's perfect for readers of any level.
8 september
The Summer of Everything van Julian Winters
Comic book geek Wesley Hudson excels at two things: slacking off at his job and pining after his best friend, Nico. Advice from his friends, '90s alt-rock songs, and online dating articles aren't helping much with his secret crush. And his dream job at Once Upon a Page, the local used bookstore, is threatened when a coffeeshop franchise wants to buy the property. To top it off, his annoying brother needs wedding planning advice. When all three problems converge, Wes comes face-to-face with the one thing he's been avoiding—adulthood.
Now, confronted with reality, can Wes balance saving the bookstore and his strained sibling relationship? Can he win the heart of his crush, too?
Charming as a Verb van Ben Philippe
Henri "Halti" Haltiwanger can charm just about anyone. He is a star debater and popular student at the prestigious FATE academy, the dutiful first-generation Haitian son, and the trusted dog walker for his wealthy New York City neighbors. But his easy smiles mask a burning ambition to attend his dream college, Columbia University.

There is only one person who seems immune to Henri's charms: his "intense" classmate and neighbor Corinne Troy. When she uncovers Henri's less-than-honest dog-walking scheme, she blackmails him into helping her change her image at school. Henri agrees, seeing a potential upside for himself.

Soon what started as a mutual hustle turns into something more surprising than either of them ever bargained for. . . .

This is a sharply funny and insightful novel about the countless hustles we have to keep from doing the hardest thing: being ourselves.
15 september
K-pop Confidential van Stephan Lee
A Korean-American girl finds her voice and has to navigate the complex world of K-pop stardom in this contemporary rom-com about following your heart and staying true to yourself in the process, for fans of Mary H. K. Choi and Maurene Goo.
Candace Park's life is all planned out. She takes all AP classes, helps her parents at their dry cleaner, and spends what little free time she has watching Rupaul's Drag Race. Then there's graduation, college, and a "Real Job." What her parents and friends don't really know, though, is that she has a secret passion: singing. But what's the point? She's never seen an Asian-American girl make it big as a singer-songwriter anyway.
So when Candace enters a K-pop audition at the mall on a dare, she doesn't expect to actually win. She definitely doesn't expect to plunge headfirst into the grueling world of a K-pop trainee. Especially when her parents don't approve of it…at all.
But when they offer her the chance to travel to Seoul, South Korea to train at the top Korean music company in the world, how can she pass it up? The only problem is, in addition to the round-the-clock singing lessons, dance rehearsals, and beauty treatments, Candance has to agree to follow the uber-strict rules of a trainee. The most important of which is: NO DATING. But it becomes pretty much impossible to follow when Candace finds herself in the middle of a love triangle between a sweet boy trainee and a superstar member of the hottest boyband in the world.
Will all of her hard work be wasted if she follows her heart? Or can she be the perfect, hair-flipping idol and stay true to herself at the same time?
Grown van Tiffany D. Jackson
Korey Fields is dead.
When Enchanted Jones wakes with blood on her hands and zero memory of the previous night, no one—the police and Korey's fans included—has more questions than she does. All she really knows is that this isn't how things are supposed to be. Korey was Enchanted's ticket to stardom.
Before there was a dead body, Enchanted was an aspiring singer, struggling with her tight knit family's recent move to the suburbs while trying to find her place as the lone Black girl in high school. But then legendary R&B artist Korey Fields spots her at an audition. And suddenly her dream of being a professional singer takes flight.
Enchanted is dazzled by Korey's luxurious life but soon her dream turns into a nightmare. Behind Korey's charm and star power hides a dark side, one that wants to control her every move, with rage and consequences. Except now he's dead and the police are at the door. Who killed Korey Fields?
All signs point to Enchanted.
Watch Over Me van Nina LaCour
Nina LaCour delivers another emotional knockout with Watch Over Me, the eagerly anticipated follow-up to the Printz Award-winning We Are Okay.
Mila is used to being alone. Maybe that's why she said yes to the opportunity: living in this remote place, among the flowers and the fog and the crash of waves far below.
But she hadn't known about the ghosts.
Newly graduated from high school, Mila has aged out of the foster care system. So when she's offered a job and a place to stay at a farm on an isolated part of the Northern California Coast, she immediately accepts. Maybe she will finally find a new home, a real home. The farm is a refuge, but also haunted by the past traumas its young residents have come to escape. And Mila's own terrible memories are starting to rise to the surface.
Watch Over Me is another stunner from Printz Award-Winning author Nina LaCour, whose empathetic, lyrical prose is at the heart of this modern ghost story of resilience and rebirth.
Who I Was with Her van Nita Tyndall
There are two things that Corinne Parker knows to be true: that she is in love with Maggie Bailey, the captain of the rival high school's cross-country team and her secret girlfriend of a year, and that she isn't ready for anyone to know she's bisexual.
But then Maggie dies, and Corinne quickly learns that the only thing worse than losing Maggie is being left heartbroken over a relationship no one knows existed. And to make things even more complicated, the only person she can turn to is Elissa — Maggie's ex and the single person who understands how Corinne is feeling.
As Corinne struggles to make sense of her grief and what she truly wants out of life, she begins to have feelings for the last person she should fall for. But to move forward after losing Maggie, Corinne will have to learn to be honest with the people in her life…starting with herself.
22 september
Early Departures van Justin A. Reynolds
Justin A. Reynolds, author of Opposite of Always, delivers another smart, funny, and powerful stand-alone YA contemporary novel, with a speculative twist in which Jamal's best friend is brought back to life after a freak accident . . . but they only have a short time together before he will die again.
Jamal's best friend, Q, doesn't know he's about to die . . . again.
He also doesn't know that Jamal tried to save his life, rescuing him from drowning only to watch Q die later in the hospital. Even more complicated, Jamal and Q haven't been best friends in two years—not since Jamal's parents died in a car accident, leaving him and his sister to carry on without them. Grief swallowed Jamal whole, and he blamed Q for causing the accident.
But what if Jamal could have a second chance? An impossible chance that would grant him the opportunity to say goodbye to his best friend? A new health-care technology allows Q to be reanimated—brought back to life like the old Q again. But there's a catch: Q will only reanimate for a short time before he dies . . . forever.
Jamal is determined to make things right with Q, but grief is hard to shake. And he can't tell Q why he's suddenly trying to be friends with him again. Because Q has no idea that he died, and Q's mom is not about to let anyone ruin the miracle by telling him. How can Jamal fix his friendship with Q if he can't tell him the truth?
Every Body Looking van Candice Iloh
"Ada" means first daughter, means oldest girl, means pressure. "Ada" means you are expected to do a lot of things because the honor of this family rests on your back.
When Ada leaves home for her freshman year at a Historically Black College, it's the first time she's ever been so far from her family—and the first time that she's been able to make her own choices and to seek her place in this new world. As she stumbles deeper into the world of dance and explores her sexuality, she also begins to wrestle with her past—her mother's struggle with addiction, her Nigerian father's attempts to make a home for her. Ultimately, Ada discovers she needs to brush off the destiny others have chosen for her and claim full ownership of her body and her future.
Every Body Looking is a luminous and inspiring novel in verse about bearing the weight of others' expectations and finding the courage to shape a life of one's own.
Far from Normal van Becky Wallace
From Stealing Home author Becky Wallace comes a Devil Wears Prada-inspired YA romance, in which "normal girl" Maddie must repair the image of Major League Soccer's bad boy to ace her internship. A perfect read for fans of Morgan Matson and Miranda Kenneally.
Maddie McPherson is sick of Normal—both her hometown of Normal, Illinois and being the 'normal' sibling. But when she lands a summer internship with a sports marketing firm, she finally has a chance to crawl out of her genius brother's shadow. Not to mention, a glowing letter of recommendation could secure her admission to her dream college.
But Maddie's nickname is "CalaMaddie" for a reason, and when the company tasks her with repairing the image of teen soccer phenom Gabriel Fortunato, she wonders if she's set herself up for embarrassment. Gabriel is a tabloid magnet, who's best-known for flubbing Italy's World Cup hopes. As Maddie works with him to develop "pleasant and friendly" content for social media, she also learns he's thoughtful, multi-talented, and fiercely loyal—maybe even to a fault. Falling for a footballer is exactly how CalaMaddie would botch this internship, but with the firm pressuring her to get the job done, perhaps her heart is worth risking?
25 september
Voor verdriet heeft niemand tijd van Monica Haak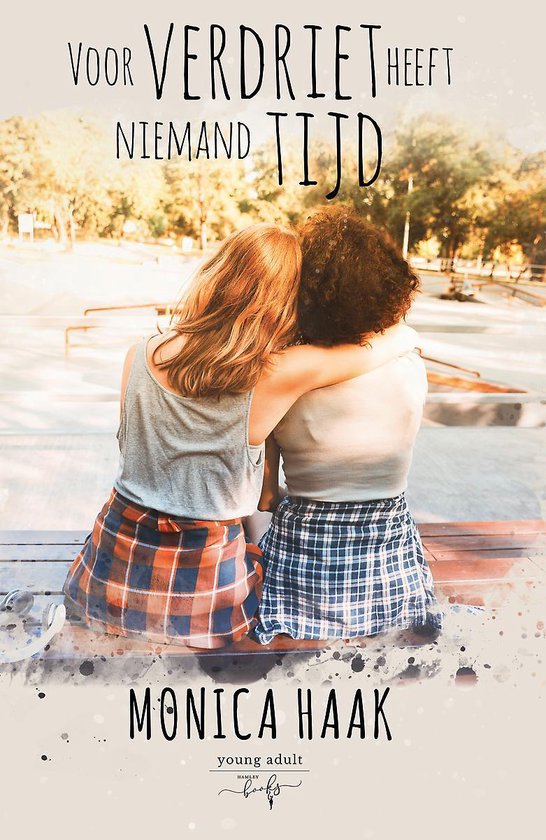 Liv en Emerald zijn twee tieners die elk een groot verlies hebben geleden. Liv verhuist met tegenzin naar de andere kant van het land, waar ze Emerald ontmoet. Haar nieuwe beste vriendin worstelt met haar eigen problemen en heeft het langs haar zijde moeilijk om de draad op te pikken. De twee groeien snel naar elkaar toe, wat hen ook hoop op een betere toekomst geeft, maar door de geheimen die ze allebei met zich meedragen, komt die vriendschap aan een zijden draadje te hangen.
29 september
Dear Justyce van Nic Stone
In the stunning and hard-hitting sequel to the New York Times bestseller Dear Martin, incarcerated teen Quan writes letters to Justyce about his experiences in the American prison system.
Shortly after teenager Quan enters a not guilty plea for the shooting death of a police officer, he is placed in a holding cell to await trial. Through a series of flashbacks and letters to Justyce, the protagonist of Dear Martin, Quan's story unravels.
From a troubled childhood and bad timing to a coerced confession and prejudiced police work, Nic Stone's newest novel takes an unflinching look at the flawed practices and ideologies that discriminate against African American boys and minorities in the American justice system.
American Royals van Katherine McGee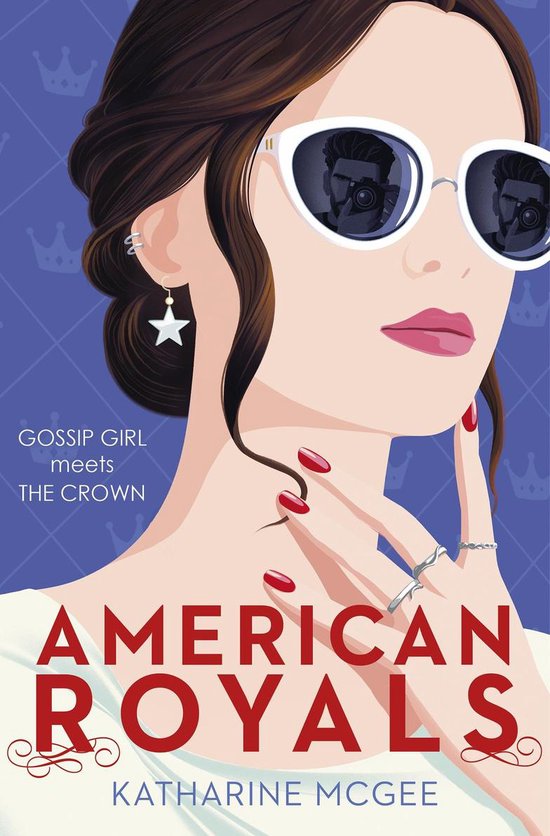 The Crown meets Gossip Girl in deze royaltysoap. Welkom bij het Amerikaanse koningshuis, waar intriges en verboden liefdes de kroon dreigen te ondermijnen. Wint liefde het van plicht en traditie?
American Royals: The Crown meets Gossip Girl in dit sprankelende en meeslepende verhaal van bestsellerauteur Katharine McGee. Voor jongeren vanaf 14 jaar én volwassen lezers die smullen van een kijkje achter de schermen bij de koninklijke familie.
Welkom bij het Amerikaanse koningshuis, waar intriges en verboden liefde de kroon dreigen te ondermijnen:
KROONPRINSES Beatrice: weet dat alles moet wijken voor de kroon. Nu ze op zoek moet naar een huwelijkskandidaat, slaat de twijfel toe.
EERSTE RESERVE prinses Samantha: houdt wel van een feestje.
INTRIGANT Daphne: doet alles om prins Jefferson terug te winnen.
BURGERMEISJE Nina: steelt ongewild de show als ze voor de prins valt.
Wint liefde het van plicht en traditie?
American Royals is het eerste deel van een tweeluik.
Breathless van Jennifer Niven
From Jennifer Niven, the New York Times bestselling author of All the Bright Places, comes an unforgettable new novel about a sensitive girl ready to live her bravest life–sex, heartbreak, family dramas, and all.
Before: With graduation on the horizon, budding writer Claudine Henry is making plans: college in the fall, become a famous author, and maybe–finally–have sex. She doesn't even need to be in love. Then her dad drops a bombshell: he's leaving Claude's mother. Suddenly, Claude's entire world feels like a lie, and her future anything but under control.
After: Claude's mom whisks them away to the last place Claude could imagine nursing a broken heart: a remote, mosquito-infested island off the coast of Georgia. But then Jeremiah Crew happens. Miah is a local trail guide with a passion for photography–and a past he doesn't like to talk about. He's brash and enigmatic, and even more infuriatingly, he's the only one who seems to see Claude for who she wants to be. So when Claude decides to sleep with Miah, she tells herself it's just sex, nothing more. There's not enough time to fall in love, especially if it means putting her already broken heart at risk.
Compulsively readable and impossible to forget, Jennifer Niven's luminous new novel is an insightful portrait of a young woman ready to write her own story.
Furia van Yamile Saied Méndez
An #ownvoices contemporary YA set in Argentina, about a rising soccer star who must put everything on the line—even her blooming love story—to follow her dreams.
In Rosario, Argentina, Camila Hassan lives a double life.
At home, she is a careful daughter, living within her mother's narrow expectations, in her rising-soccer-star brother's shadow, and under the abusive rule of her short-tempered father.
On the field, she is La Furia, a powerhouse of skill and talent. When her team qualifies for the South American tournament, Camila gets the chance to see just how far those talents can take her. In her wildest dreams, she'd get an athletic scholarship to a North American university.
But the path ahead isn't easy. Her parents don't know about her passion. They wouldn't allow a girl to play fútbol—and she needs their permission to go any farther. And the boy she once loved is back in town. Since he left, Diego has become an international star, playing in Italy for the renowned team Juventus. Camila doesn't have time to be distracted by her feelings for him. Things aren't the same as when he left: she has her own passions and ambitions now, and La Furia cannot be denied. As her life becomes more complicated, Camila is forced to face her secrets and make her way in a world with no place for the dreams and ambition of a girl like her.
Shine van Jessica Jung
Crazy Rich Asians meets Gossip Girl by way of Jenny Han in this knock-out debut about a Korean American teen who is thrust into the competitive, technicolor world of K-pop, from Jessica Jung, K-pop legend and former lead singer of one of the most influential K-pop girl groups of all time, Girls Generation.
What would you give for a chance to live your dreams?
For seventeen-year-old Korean American Rachel Kim, the answer is almost everything. Six years ago, she was recruited by DB Entertainment—one of Seoul's largest K-pop labels, known for churning out some of the world's most popular stars. The rules are simple: Train 24/7. Be perfect. Don't date. Easy right?
Not so much. As the dark scandals of an industry bent on controlling and commodifying beautiful girls begin to bubble up, Rachel wonders if she's strong enough to be a winner, or if she'll end up crushed… Especially when she begins to develop feelings for K-pop star and DB golden boy Jason Lee. It's not just that he's charming, sexy, and ridiculously talented. He's also the first person who really understands how badly she wants her star to rise.
Get ready as Jessica Jung, K-pop legend and former lead singer of Korea's most famous girl group, Girls Generation, takes us inside the luxe, hyper-color world of K-pop, where the stakes are high, but for one girl, the cost of success—and love—might be even higher. It's time for the world to see: this is what it takes to SHINE.
Under Shifting Stars van Alexandra Latos
This heartfelt novel for fans of Jandy Nelson and Adam Silvera follows twins Audrey and Clare as they grapple with their brother's death and their changing relationships—with each other and themselves.
Audrey and Clare may be twins, but they don't share a school, a room, a star sign, or even a birthday. Ever since their brother Adam's death, all they've shared is confusion over who they are and what comes next.
Audrey, tired of being seen as different from her neurotypical peers, is determined to return to public school. Clare is grappling with her gender fluidity and is wondering what emerging feelings for a nonbinary classmate might mean. Will first crushes, new family dynamics, and questions of identity prove that Audrey and Clare have grown too different to understand each other—or that they've needed each other all along?
Thoughts and Prayers van Bryan Bliss
Claire, Eleanor, and Brezzen have little in common. Except for the fact that a year ago, they all hid under the same staircase and heard the shots that took the lives of some of their classmates and a teacher.

Now, each one copes with the trauma as best as they can as the world around them keeps moving. Thoughts and Prayers is a story about gun violence, but more importantly it is the story of what happens after the reporters leave and the news cycle moves on to the next tragedy. It is the story of three unforgettable teens who feel forgotten.

Acclaimed author Bryan Bliss has made a place for himself writing books that face difficult and emotional topics head on with nuance, empathy, and a deft hand. Thoughts and Prayers is an extraordinary novel that explores what it means to heal and to feel safe in a world that constantly chooses violence.
Finding Balance van Kati Gardner
Jase Ellison doesn't remember having Acute Lymphocytic Leukemia when he was three years old. His cancer diagnosis only enters his mind twice a year. Once at his yearly checkup at the oncology clinic and when he attends Camp Chemo in the summer. No one in his "real" life knows about his past, especially his friends at Atlanta West Prep.

Mari Manos has never been able to hide her cancer survivorship. She wakes every morning, grabs her pink forearm clip crutches, and starts her day. Mari loves Camp Chemo—where she's developed a healthy crush on fellow camper Jase. At Camp, she knows that she'll never get "the look" or have to explain her amputation to anyone.

Jase wants to move on, to never reveal his past. But when Mari transfers to his school, he knows she could blow his cover. That's the last thing he wants, but he also cannot ignore his attraction to her. For Mari, she only wants to be looked at like a girl, a person, and not only known for her disability. But how do you move on from cancer when the world won't let you?
Gaan jullie boeken kopen van deze lijst? Naar welke boeken kijken jullie uit? Laat het me weten in de reacties of op Instagram.